Send Folders Easily
Compress, Select, Send!
---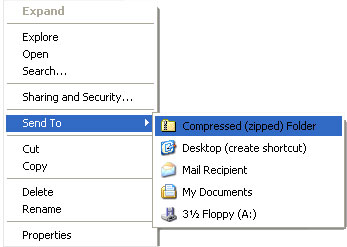 Send folders by compressing them
Are you a heavy email user who needs to send entire folders? Due to storage limitations, many email service providers often won't let you send folders. At SendThisFile, our file transfer service makes it easy to send folders. We go beyond email, allowing you to securely send folders and files of any size. You can even send folders at no cost with our free plan.
Send folders by selecting them
To send folders, first compress your folder by simply right-clicking it and selecting "Send To" -> Compressed (zipped) folder [Windows XP/Vista/7], or by using Stuffit on your Mac.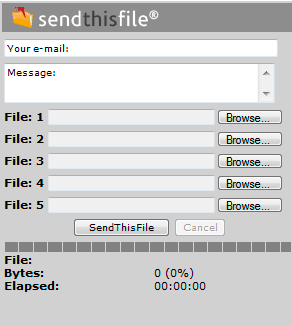 Then send the folder!
Next, use our secure sign-in to access the send files page. Then select your compressed file and they will be securely transferred using 128-bit encryption. Your recipients will be emailed a download link containing your sent files.